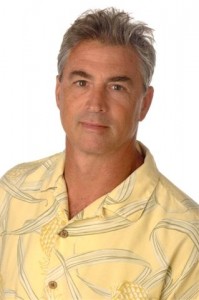 For quality production, Recording and Mastering of CDs, Soundtracks, Voiceovers and complete musical assistance for your project, turn to Seaside Recording. 808-280-0722. See my personal Hawaiian Steel Guitar page at http://joelkatzmaui.com
Seaside Recording is a soundproof and architect designed recording studio. The studio consists of a large control room, a drum room, and an additional isolation room for vocalists or amplifiers. The three rooms are visually connected by two layers of thick soundproof glass. Silent Central Air Conditioning lets you work in quiet comfort. All floors are free floating to eliminate vibration transfer through the walls. The Maui ocean front location with spectacular views is also a nice touch.
Our recording format is based on a Mac pro 2.66 Ghz quad core. Software includes MOTU Digital Performer 8.0, Waves Platinum Bundle, and Bias Peak 7 and Pro Tools 12. These software packages along with the Mackie Digital 8 Bus automated console with new HUI control surface are a powerful and efficient combination.
PHONE PATCH for voice over services. ADR and sound to picture. Our phone patch system allows a phone line to "patch" into our studio from anywhere in the world as if producers and talent were all here together.We have worked with MGM, Universal, Disney, Sony, VH1, MTV, and Toyota to name a few. Maui residents Mike Kennedy, Woody Harrelson, Owen Wilson, Kelsey Grammer, and Kris Kistofferson enjoy the local convenience of working here.
Additional Recording Equipment: 24 tracks on three Tascam DA-38's . Panasonic SV-3800 DAT, Drawmer 1960 tube mic pre amp and compressor. Also effects and dynamics processors by Lexicon , DBX 160's and 1066, T.C. Helicon Harmonizer, MXR, Roland, Alesis, ART etc.
Professional microphone collection, including a Neumann U87, Royer, AKG C414 and 451, Event 20 20 Biamped near field monitors, and custom in the wall monitors.
MOTU 2408 interface, . Software by Digidesign, Antares Auto Tune. CD and DVD Mastering. Native Instruments B4 Organ and Ivory Grand Pianos. MP3 and Real Audio encoding for internet distribution. On CD printing and short run duplication is available. Sound effects library and custom sampling. High speed cable modem and phone patch connections.
Restoration of LP vinyl records and cassettes.
Instruments: Fine guitar collection of Gibson, Fender, Parker, Martin, Music Man, Takamine, Yamaha, Pedal Steel, Hawaiian Lap Steel, Mele ukuleles, MIDI Guitar controller.
Also a few fine guitar amps including a Mesa Boogie F-50, Blue Marshall 30th Anniversary 6101 and Fender Concert Reissue. Both of these amps allow switching to a variety of the circuits of classic amps of Marshall and Fender history. POD Guitar and Bass XT. They sound GREAT!
The new KURZWEIL PC3, Kurzweil K2500 Keyboard, Kurzweil PC2 Rack, Ensoniq ASR-10 Sampler, Ensoniq TS-12, Nord Electro Rack, Nord Electro 76, Yamaha s90ES, Yamaha Upright Piano, and other assorted Keyboards. CD ROM sample library and rhythm loops.
My 20 years of experience as a professional musician and versatility on a variety of musical instruments makes for an economical and efficient musical production. One of my specialties is working with Songwriters to develop ideas, arrangements and a finished song production. My musical skills are available in whole or to add to your own musical performances. A pool of excellent studio musicians and vocalists are also available.
I play guitar, bass, keyboards, pedal and Hawaiian steel guitar, Ukulele, and can assist you musically in addition to engineering your creative work.
Seaside Recording welcomes commissioned pieces, custom soundtracks, commercials and jingles. I offer complete arranging, composing and scoring services and have a large catalog of original license free music available covering many styles.
Reasonable rates by the hour, week, or job.